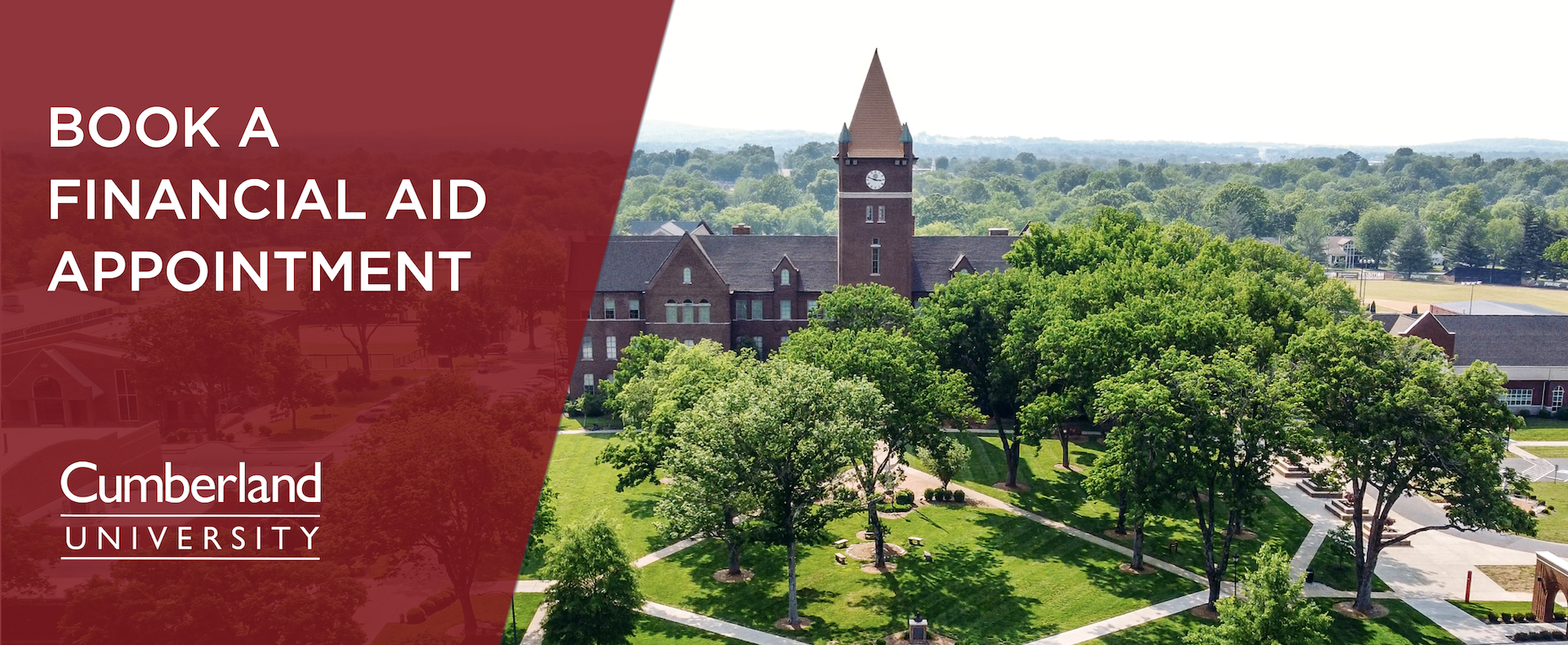 Welcome to the Cumberland University Financial Aid
Appointments Booking Page!

As the Cumberland University Financial Aid Office, we are here to assist you with funding for your chosen degree-seeking program. We are accepting In-Person and Virtual Appointments through December 19th.

During the appointment, we can answer your questions and alleviate concerns regarding you or your student's Financial Aid Offer for the upcoming semester or Academic year. Please select an appointment time and location below. Please ensure the student's name and any specific questions you may have are in your appointment form entry. 

We will continue to accept Walk-ins, but setting up an appointment time ensures we can review your file and any additional funding options for which you or your student may be eligible. Keep in mind that appointments must be requested 24 hours in advance. 

Virtual Appointments are ONLY for students out of state or outside of the Middle TN vicinity and 

international undergraduate students

. If you book an appointment and you do not meet one of those criteria, we will reach out to reschedule an in-person meeting. 

We are excited to meet you and your family, and you will be scheduled to meet with one of our Financial Aid Advisors. If you have any questions, please contact us at financialaid@cumberland.edu.